Choosing a curriculum – one of the most fun, yet most difficult parts of homeschooling!
If you have any questions about homeschool curriculums, you've come to the right place! Enjoy a huge collection of curriculum-related blogs and a few free downloadables!
Top Homeschool Curriculums - Voted by YOU!
Do I choose a book-based curriculum? A video based curriculum? A Charlotte Mason approach, or a classical approach?
All of this curriculum jargon can be a lot to handle – not to mention all of the different curriculum providers within these categories!
Luckily for you, thousands of other homeschool families who've already walked this journey were willing to help you out by voting for their favorite curriculum!
Teach Them Diligently compiled these survey results into our Homeschool Family Favorites Guide for 2019 – and we're excited to offer it to you for FREE! 
 Click the button to download your guide!
Homeschool Curriculums by Subject
Teaching math can be intimidating for a variety of reasons. It's complex. It requires a lot of formula memorization, especially at the upper levels. And you may find it harder to directly apply to everyday life.
But there's no need to fear! Check out this homeschool math curriculum guide for curriculum reviews, project ideas, and ways to help your children apply math to daily life!
Homeschool Curriculum Articles
Finding the perfect curriculum can be a challenge, but it doesn't have to be. Whether you're looking for a print-based or online curriculum or whether
Read More »
Still struggling with which curriculum to choose? Try this FREE audio resource.
If you're still unsure about which curriculum is best for your family, why not get advice from someone who's tried them all?
Curriculum junkie Jeannie Fulbright bought EVERYTHING that sounded good. From A Beka, to Hillyer, to e-books—she has tried every kind of curriculum and method available! And from that experience she has formulated the 7 E's for Carefully Choosing Curriculum.
Since we know you'll benefit from Jeannie's course, we're offering it to you for FREE! Click the button to learn more.
Join TTD365 for Even More Homeschool Curriculum Resources!
Teach Them Diligently 365 is an online homeschool community and homeschool resource library designed to help you make the most out of your homeschool experience.
TTD365 Curriculum Audio Resources (Members Only!)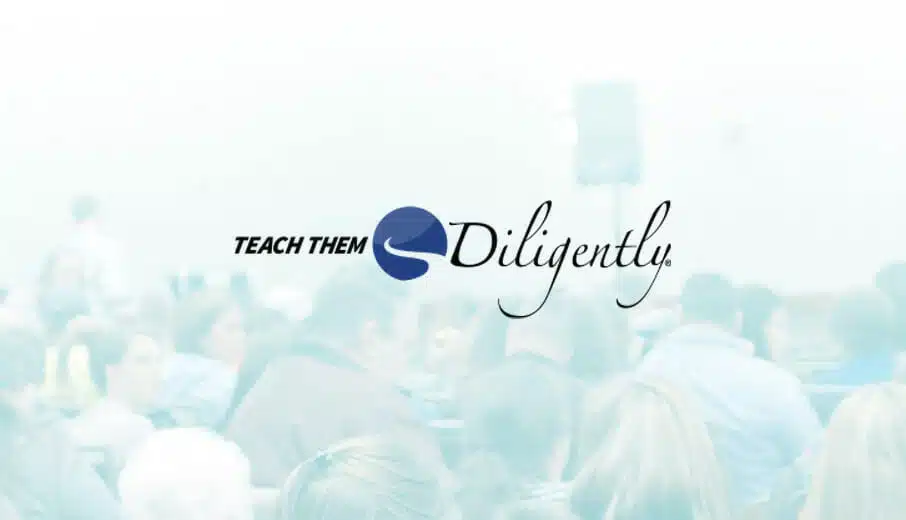 One of the hardest things about teaching writing is how to grade it. Do you give students points for completing various steps of the writing proess? Do they know clearly what you expect at every step? speaker Sharon Fisher Listen Now
Read More »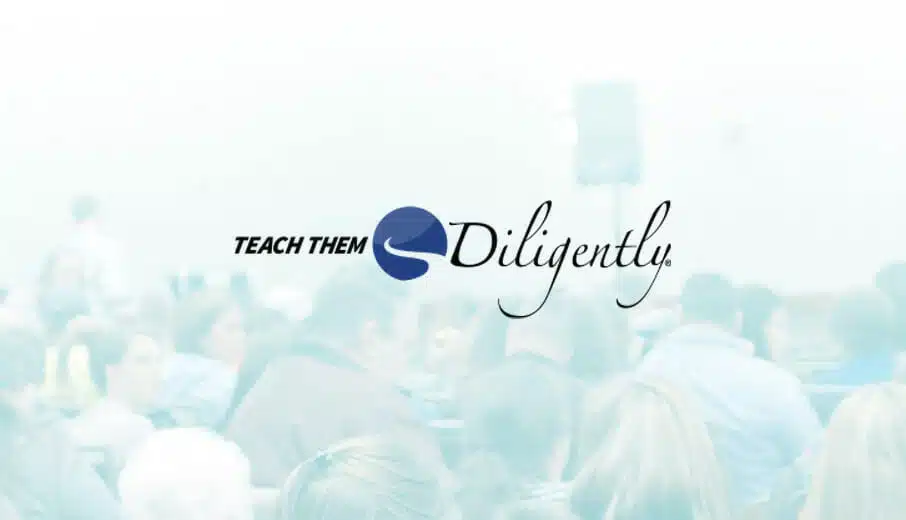 This seminar sifts through what we now know to be true about how God has hard-wired kids to learn. It briefly reviews the steps of cognitive development for kids from K-6th grade and gives practical strategies for supporting their development in your homeschool program. speaker Debra Bell Listen Now
Read More »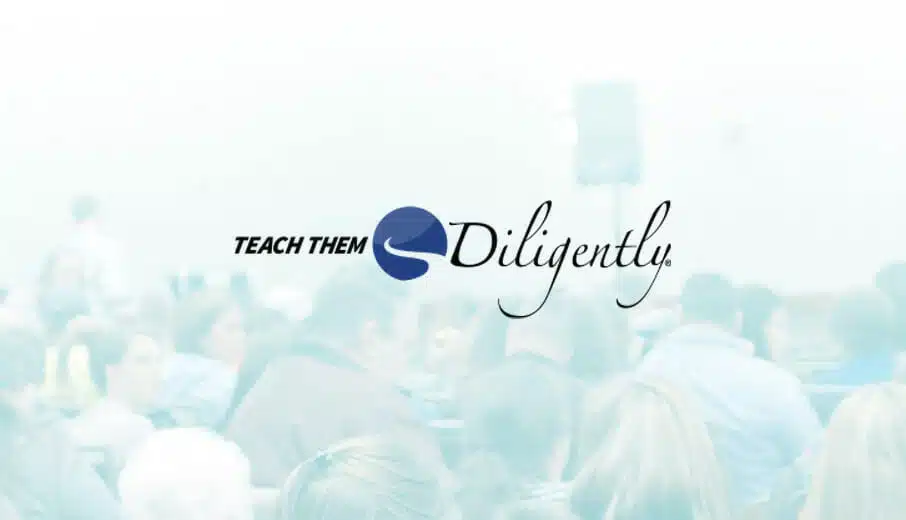 Have a toddler? This is the session for you! Exposing early learning skills through play is what it's all about. speaker Carisa Hinson Listen Now
Read More »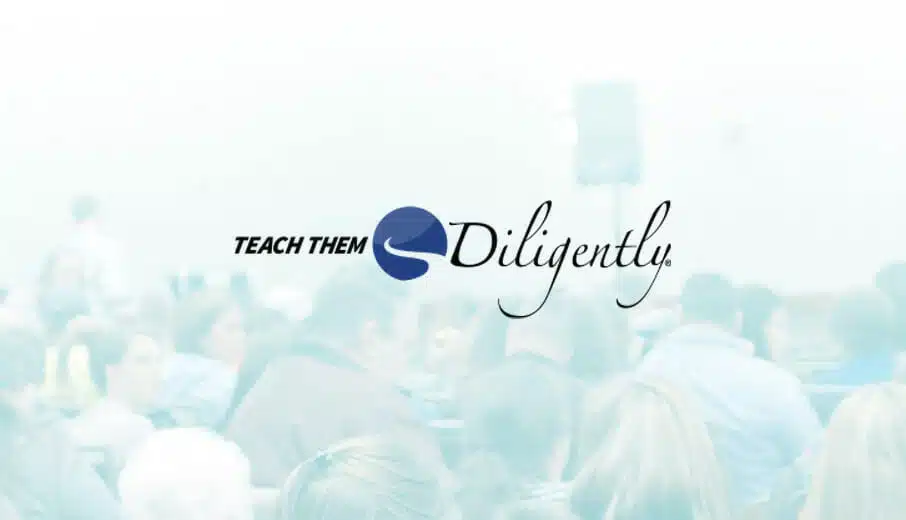 Speaker: Sonya Shafer, Simply Charlotte Mason The world of homeschooling is a lot like the world of food. You know that you want to provide nutritious meals for your children's minds, but there are so many possibilities for what that food could look like and taste like. Join Sonya for a simple overview of five […]
Read More »
Speaker: Vicki Bentley As a busy mom, do you sometimes struggle with lesson planning, keeping the house somewhat presentable, teaching, keeping up with the laundry, AND getting dinner on the table the same day you homeschool? Come hear practical tips and encouragement from a fellow homeschool mom of many. Your husband and children will thank […]
Read More »
Speaker: Stephen Buettell Navigating dual enrollment and the high school years can be a challenging task. Stephen shares what to look for and how to approach the high school years with an eye toward college and dual enrollment. Listen Now
Read More »
Speaker: Linda Hobar You've done your research and you're all set to teach the three R's: reading, 'riting, and 'rithmetic. Good for you! But how in addition to that will you run the vacuum, put away the laundry, and mop? If you need tips for getting it all done around your home, join veteran homeschool […]
Read More »
Speaker: Heidi St. John Description Listen Now
Read More »
Speaker: Hal and Melanie Young What's going on with our kids' generation when 75% despair about the future, 42% are dealing with mental health issues, and a shocking number are struggling with sexuality and gender? Our grandparents formed The Greatest Generation, but they call our children's The Most Fearful. Generation Z, now 10 to 25 […]
Read More »
Speaker: Janet Smith This workshop will help you teach your students how to handle money God's way versus the world's way. You will learn how to prepare them to handle money for a lifetime! How young should you start? As soon as they know what money is. Listen Now
Read More »
Speaker: Israel Wayne Studies show that 70% of churched youth abandon the Christian faith sometime before high school graduation. While there are no guarantees in parenting, there are steps parents can take that have been proven through various studies to statistically improve the chances of your child embracing and remaining in the faith. Learn what […]
Read More »
Speaker: Mike Snavely This session provides a biblical alternative to the standard explanation for these creatures, and answers the basic questions everyone has on the subject – What were dinosaurs? When did they live? What really happened to them? Does the Bible talk about them?, etc. This is one of our most requested sessions. Listen […]
Read More »
Speaker: Glenn Ransom Want to bring your family together? Desire to help your family grow a relationship with God? Get caught up in not having enough time, struggling to understand things or cannot find what you're looking for? This session shows you a tool to overcome these and discover the benefits of family devotions. Listen […]
Read More »
Speaker: Whitney Newby How do you navigate visiting the library when it can feel like a minefield? Do you just stop going? Do you pre-read every book that comes through your doors? In this session, Whitney will discuss practical ways to navigate the public library to find rich, wholesome, developmentally-appropriate reading material for children. Listen […]
Read More »
Speaker: Heidi St. John Right place. Right time. Right team. We're raising a generation of Daniels as America becomes a modern Babylon. The Lord has set us apart for such a time as this and He has a purpose for each of us and each of our children. Heidi St John lays out the rules […]
Read More »
Speaker: Chuck Black The description of the Enemy in our modern world seems overwhelming at times, especially for young people. Is there scientific evidence for God? Does faith deny logic and reason? Chuck tackles these challenging questions and offer solid answers through practical apologetics. Equip your youth using the synergy between scripture, science technology, logic […]
Read More »
Speaker: Adelaide Olguin Want a foreign language to be a part of your homeschool? But your family is either stuck learning vocab words instead of immersing yourself in the language by talking in it together or the whole idea of learning a foreign language is super overwhelming? I grew up monolingual and learned to conjugate […]
Read More »
Speaker: Danni Gugel ADHD can be exhausting for the child and the parent, especially when that parent is also the teacher! Join us to learn everything you need to know about ADHD. We'll cover symptoms, diagnosis, and research-based options for treatments that work! Participants will: ~Learn methods for diagnosing ADHD ~Learn types and common symptoms […]
Read More »
Speaker: David Nunnery Gratitude is so powerful in the heart of a believer. It will transform your home, your heart, and your mind. It will improve your platform for teaching, heal your marriage, and so much more. Listen Now
Read More »
Speaker: Chris Kaspar When Cain killed Abel, he ran to technology to fill the God-shaped hole in his life. How can we apply transcendent truths to today's choices regarding technology? Let's dive into a topic that rarely hits the pulpit but is intensely relevant. Understand fundamental Biblical principles and guide your familys vision for technology. […]
Read More »
Speaker: Ginny Yurich Bring Deuteronomy 6:7 to life! "You shall teach them diligently to your children, and shall talk of them when you sit in your house, and when you walk by the way, and when you lie down, and when you rise." Opportunities to teach Biblical truths are all around us. Learn ten practical […]
Read More »
Speaker: Kirk Martin So marriage is tougher then you expected. You thought everything was white picket fences and then you had kids. And now the real you is coming out. Before you had kids (and all that stress and anxiety), you were patient, fun, had energy, you listened. But now you yell, withdraw, snipe at […]
Read More »
Speaker: Christine Zell Unit studies can become some of the most fun lessons in your homeschool! They give you an opportunity to dig deep and get hands on. Get your thinking caps ready and come alongside Christine as you create a unit study together. She'll show you how she goes down the Rabbit Trail to […]
Read More »
Speaker: Kathy Koch Although most homeschooling days are probably about learning, remembering, and completing papers and projects, studying is also important. Have you taught your children HOW to study or do you think they'll figure it out one day? Studying matters today and for their future. Dr. Kathy will suggest that you teach strategies from […]
Read More »
Speaker: Robyn van Eck With a tip of the hat to the late, great John Taylor Gatto, what is the true history of education, the story you've never been told? Do we really owe all we know about education to John Dewey and the ancient Greeks? Learn how we ended up where we are today, […]
Read More »
Speaker: Lee Jenkins Learn practical strategies to create a learning environment where students exceed educational expectations, and their enthusiasm to learn is driven by continued success. Developing skill, will and thrill for students will result in better outcomes and happier kids! Listen Now
Read More »
Speaker: Rich and Barb Heki Whether homeschooling was your fondest dream or worst nightmare, you parents and grandparents jumped into it, but it's just not working the way you thought it should! Maybe you don't like it, or the kids/grandkids don't like it. And you're driving one another crazy! Or maybe you like it, but […]
Read More »
Speaker: Linda Hobar The collapse of the Soviet Union is one of the most unprecedented events in modern history! How did it happen and why does it matter? Join Linda Lacour Hobar, author of The Mystery of History, for a sobering look at the founding of the Soviet Union to its shocking early dissolution. This […]
Read More »
Speaker: Dr. Rebecka Spencer It's no secret that when it comes to literacy instruction, Phonological Awareness, Phonics, Vocabulary, Reading Fluency, and Comprehension all are keys to unlocking the dyslexic brain. But there is another KEY component that we need to be including in our literacy lessons of our dyslexic and struggling learners homeschool lessons if […]
Read More »
Speaker: Mark Pruitt Learn how to take notes and tests in college so you can be a student of Excellence. Listen Now
Read More »
Speaker: Leslie Nunnery Homeschooling is a great thing. It provides the finest quality, tailored education your children can have, and it gives you the opportunity to build relationships, explore the world together, and so much more. But homeschooling is not an end in itself. Rather, homeschooling is a fantastic tool for discipleship and growth. In […]
Read More »
Speaker: Charlene Notgrass Veteran homeschool mom and curriculum author, Charlene Notgrass, has found great joy learning, teaching, and writing history from a Christian worldview. We need the wisdom and knowledge God has given us in His Word to help us understand the events of the past and to know how to live in the present […]
Read More »
Speaker: Korrie Johnson This session is perfect for anyone who has asked the question, "Is my child ready for this book?" or "Should my child ever read this book?" Using well-known literary examples, learn how to practice discernment practically. Listen Now
Read More »
Speaker: Kate Battistelli Your children are growing up. They're heading out of the nest, and all those years of love and sacrifice, cooking & cleaning, disciplining & discipling are coming to an unceremonious end. This is your invitation to Act 2: To Motherhood: The After Party. Because mom isn't your only name. Time: When your […]
Read More »
Speaker: Sonya Shafer When you're feeling weary as a homeschool parent, these eight words will refresh you. They will inspire you when you're feeling mundane and encourage you when you're uncertain: I am, I can, I ought, I will. Come explore the powerful ideas behind these eight words, let them nestle into your heart and […]
Read More »
Speaker: Tricia Goyer Description to Come Listen Now
Read More »
Speaker: Todd Friel Why do so many teenagers abandon the faith? Because they believe that Christianity is an add on to the rest of their lives. Join us to learn how to help your teenager orient their entire life toward Jesus Christ and never desire to wander. Listen Now
Read More »
Speaker: Jessica Kaminski, M.Ed. Word Problems challenge our students to apply their math skills and problem solve. However, they can prove to be difficult when including multiple steps and operations. Tackle those tricky word problems using Polya's Four-Step Problem-Solving Method and the Heuristics from Singapore that make a Singapore Math curriculum so effective. Listen Now
Read More »
Speaker: Katy Smith In this workshop we will discuss ways to strengthen our children's faith through prayer and by learning about our persecuted family through free resources available from Voice of the Martyrs. We will also discuss how we can use heroes of the faith to strengthen and equip our children for persecution. By understanding […]
Read More »
Speaker: Angel Ogden We will discuss the root cause of ADHD, how it can affect behavior and learning, and what's really happening in your child's brain. Helpful tips for your home classroom and handouts included! Listen Now
Read More »
Speaker: Sherri Seligson As children mature, they experience drastic changes: physically, intellectually, emotionally, and even spiritually. It's a natural (and good!) process of moving into adulthood. Homeschooling gives parents the unique ability to daily walk alongside them. They'll need more sleep; more time to process what they learn; more understanding; and more showers! Join Sherri […]
Read More »
Speaker: Lisa Schmidt Marital conflict began with Adam and Eve in the Garden. Neither of them was willing to take responsibility for their own personal sin and instead blamed someone else for it. Not surprisingly, we still do the same thing today. We blame our spouse, our children, our parents, our past, our circumstances and […]
Read More »
Speaker: Rebecca Spooner Let's be honest: homeschooling is hard. But what makes it even harder is that it is not our full-time job. We also have to be parents and homemakers while working at our jobs or being involved in our churches or ministries. How do we effectively balance all these important missions that we […]
Read More »
Speaker: September McCarthy It takes work, but it is worth it! This vital piece of our homeschooling, is connection and September knows the work and worth of this as well. Learn how to be a participant and a leader in your own community and establish a strong and lasting group to last through your homeschooling […]
Read More »
Speaker: Kim Sorgius Every family has a culture . . . a way of living. And every family is defined by it. Are your family's mission and culture breathing life into your days? Being intentional and purposeful is the best way to make sure your mission aligns with your worldview. You'll leave this session armed […]
Read More »
Speaker: David Nunnery In this men only session, we're going to discuss what we can learn from the life and death of Jesus about loving our wives and how that can impact our families each and every day. Listen Now
Read More »
Speaker: Julia Nalle Despite being an avid reader as a child and devouring hundreds of history-related books, Julia Nalle dreaded history in school. To her, history classes were a barrage of boring lectures and endless dates. Come listen as Julia, co-author of BiblioPlan shares her personal journey and how God changed her heart concerning history. […]
Read More »
Speaker: Kevin Conover According to recent research, 72% of Generation Z, those born between 2000-2015, don't believe that church teachings and science are compatible. This session will cover 7 amazing scientific facts recorded in the Bible thousands of years before modern science discovered them, demonstrating that the God of the Bible is the God of […]
Read More »
Speaker: Hal and Melanie Young The turmoil of the tween or preteen years between 9 and 13 usually catches parents by surprise. Diligent students become addled and distracted. Kids raised in church start questioning the existence of God. Sweet natured children climb on an emotional roller coaster and invite you to join them! Don't get […]
Read More »
Speaker: Charla McKinley Our children will spend less than a quarter of their lives in our homes. As parents we have a narrow window to prepare them for the road ahead. We spend years teaching our children how to read, write and do mathematics, but how much time do we spend teaching them about money? […]
Read More »
Speaker: Patti Garibay In this session, American Heritage Girls (AHG) Founder & Executive Director Patti Garibay shares about the ministry of AHG, the premier character and leadership development program for girls ages 5 to 18. Patti shares how AHG has and continues to transform the lives of girls, families, and communities across the country through […]
Read More »
Speaker: Korrie Johnson Learn what techniques and components will set up your Dyslexic or struggling reader for success and how to implement them at home. Listen Now
Read More »
Speaker: Mike Snavely The fear of snakes is understandable. Right at the outset of history, the Bible records an astounding verbal exchange between the serpent and the second human God made. Immediately following the results of this exchange, everything fell apart! Mankind, the serpent, and even nature itself were all placed under a curse! How […]
Read More »
Speaker: Kathy Koch Parents can consistently use strategic power words to efficiently and effectively direct children's thinking, beliefs, choices, character, attitudes, and behavior. Using these power words will increase cooperation and obedience, decrease frustration and arguments, and build healthier parent-child relationships. Curious? You'll have to attend to hear some of Dr. Kathy's favorites. You will […]
Read More »
Speaker: Benjamin Myers Ben and Felicita Myers will share their personal story of how they ran a theatre ministry in Philadelphia. How they really struggled when they saw many of the children they had worked with not following the Lord after leaving the program. As they began to have children themselves, the Lord spoke to […]
Read More »
Speaker: Rich and Barb Heki This workshop will give parents and grandparents an amazing array of practical, creative, hands-on ideas and projects to help grandparents get actively involved in their grandchildren's home-education adventure, resulting in lowered stress for mom and dad, deeper relationships with the grandchildren, and plentiful discipleship opportunities—whether the grandparents live locally or […]
Read More »
Speaker: Danni Gugel Reading is the key that opens the door to an entire universe of learning. School can be overwhelming and frustrating at best when a child is struggling to read. There is real hope for treating the root causes of reading disabilities. We'll help you understand what can go wrong in reading development […]
Read More »
Speaker: Mark Pruitt Time Management is THE BIGGEST challenge for every student. Learn how to get more done in less time so you can have a blast in school. Listen Now
Read More »
Speaker: Jason Lukawitz Although electronics can seem daunting, this session will introduce you to some best practices that you can use in your own classroom to implement a technology based program that you and your children can work at and learn together. During the session you will be hands on building a small project that […]
Read More »
Speaker: Chris Kasper The world now sees how technology has damaged our families and relationships. Social media has lost its luster, but new techno superpowers pop up every day, drawing us to another shiny promise that will eventually reveal its dark side. We're now aware of the problem, but nobody is talking about the solution. […]
Read More »
Speaker: Rebecca Spooner It doesn't matter how long you've been parenting or homeschooling . . . fear seems to be like a constant companion, nipping at our heels: fear that we are going to mess up our kids, fear that they will fall away, fear that we will miss the boat, and fear that time […]
Read More »
Speaker: Linda Hobar You've done your research and you're all set to teach the three R's: reading, 'riting, and 'rithmetic. Good for you! But how in addition to that will you run the vacuum, put away the laundry, and mop? If you need tips for getting it all done around your home, join veteran homeschool […]
Read More »
Speaker: Sherri Seligson Have you ever taken a walk outside with a three-year-old? It can take forever as each leaf needs to be examined, acorns need to be gathered, and flowers need to be smelled. This is not just because your child is stalling before naptime. The outdoors is one of the best environments to […]
Read More »
Speaker: Chuck Black More than ever before, raising teenagers that care about their faith is hard, especially in a culture that is quickly becoming increasingly hostile toward Christians. When a child enters those confusing years, the enemy uses dozens of weapons to rob them of their faith. Spiritual apathy is insidious and perhaps the most […]
Read More »
Speaker: Bill Potter We've all heard of Luther, Calvin and Knox. Key to their ministries and the success of the Protestant Reformation are wives, daughters, and other ladies of the Covenant,who suffered as much or more than their men, promoted the proclamation of the Gospel, raised godly families, protected and provided for refugees, and stiffened […]
Read More »
Speaker: Karen Miller Karen will discuss the characteristics of the four personality types: Popular Sanguine, Powerful Choleric, Perfect Melancholy, and Peaceful Phlegmatic. Then she will discuss how these different personality types learn and how to apply these characteristics in how you teach/train your children. Listen Now
Read More »
Speaker: Shannon Gygi We will be discussing executive function and how it impacts a child or young adult's future success. Learn about the root cause of executive function issues like poor decision making, impulsivity, disorganization, and more [hint: it isn't laziness], as well as how improving brain connectivity can reduce your child's struggles. Listen Now
Read More »
Speaker: Matthew Bullington How can you give your teen guidance on planning for a career path when the whole world seems to be upside-down? The past year has brought a lot of changes to the college-prep process, from test-optional application options, changing deadlines, and rapidly evolving standardized exams. We'll cover the biggest changes fo the […]
Read More »
Speaker: Julie Synde Excessive stacks of curriculum. Thousands of dollars spent on content the experts claim will make your life simpler and guarantee success for your child. Yet here you are. Searching for a solution to your problem: How to teach your children to write with ease and confidence. I've been there. Listen Now
Read More »
Speaker: Steven James When you understand what lies at the heart of all great stories: tension, desire, crisis, escalation, struggle, and discovery, you can both understand literature better and write your own stories more effectively. This workshop will be ideal for anyone who loves stories and storytelling and values the power of an ignited imagination. […]
Read More »
Speaker: Bryan Davis I explore how fantasy literature affects the hearts and minds of readers and how Christian worldview fantasy can build spiritual qualities in a positive way. I also provide warnings about how dark fantasy can be detrimental and how to tell the difference between faith-building fantasy and fantasy that tears faith down. Listen […]
Read More »
Speaker: Kirk Martin Instead of being drawn into power struggles, yelling and giving meaningless consequences, Kirk will show you 10 ways to discipline with dignity so kids listen to, respect, and trust you. Listen Now
Read More »
Speaker: Kate Battistelli Successful adults don't happen by accident. It takes intentional effort to raise children into adults who possess a strong sense of their destiny in God, a passion to serve Him, and knowledge of their gifts and callings. By partnering with God, we can equip our children to be all He called and […]
Read More »
Speaker: Todd Friel Americans assume that the teenage years will be turbulent. That is a lie. When a family applies God's three rules for every family, the teenage years don't have to be a nightmare. Listen Now
Read More »
Speaker: Bradley Pierce Can a social worker come into your home without a warrant? How old does your child have to be to leave them home alone? Part of protecting your parental rights is being informed on the laws in your state. Come learn eight laws that every Tennessee parent should know. Session includes Q&A. […]
Read More »
Speaker: Glenn Ransom Want to bring your family together? Desire to help your family grow a relationship with God? Get caught up in not having enough time, struggling to understand things or cannot find what you're looking for? This session shows you a tool to overcome these and discover the benefits of family devotions. Listen […]
Read More »
Speaker: Catherine Zoller "Train up a child in the way he should go, even when he is old he will not depart from it." (Prov. 22:6) has often been misunderstood as assuring parents of prodigals that they will return to the Lord. However, the verse is more properly translated,Train¦.according to their bent, or in keeping […]
Read More »
Speaker: Kevin Conover Kevin was handcuffed to an atheist for 24 hours by BuzzFeed on YouTube. In this session Kevin will share what happened off air, how to talk to non-believers in a non-threatening manner, and 4 reasons why believing in God makes much more sense than atheism. Listen Now
Read More »
Speaker: Monica Irvine Imagine what it feels like to watch your daughter continue to strive for excellence in all aspects of her life, because she knows she has endless potential and a great responsibility. She matures with a desire to be a voice for good and a contributor to making our world a better place. […]
Read More »
Speaker: Dave Gamache Dave will bring a biblical message of generosity to encourage families to integrate this important, Christ-like value into their everyday lives. Our curriculum built for families with home school families in mind teaches the Seven Ways of Living Generously (Generous with thoughts, words, time, attention, influence, money and sharing your belongings) and […]
Read More »
Speaker: Ginny Yurich "All knowledge is rooted in wonder." (Sharon Lovejoy) Add wonder to your school year by gardening with kids. Learn how gardening will help your kids learn and will add joy and excitement to your school year. You'll come away with lots of project ideas and inspiration! Listen Now
Read More »
Speaker: Lisa Schmidt In the book of Proverbs, we are clearly instructed in the ways of wisdom, and warned about the consequences of foolishness. The book culminates with a teaching about the wise and worthy Proverbs 31 woman. Some have argued that she is too idealistic, unrealistic, or just plain annoying to read about. Is […]
Read More »
Speaker: Jamie Erickson|Kate Battistelli|September McCarthy Convention workshops are great. They can definitely help you build a solid foundation. But sometimes, you need to have a conversation–a chance to ask the tough questions and hear the hard-earned truth. Now's your chance. Join the hosts of the Mom to Mom Podcast, Kate Battistelli, September McCarthy, and Jamie […]
Read More »
Speaker: Israel Wayne Many well-intentioned parents make harmful mistakes as they relate to their children. These mistakes often contribute to bitterness in their children. Over time, they can result in children rejecting their parents and their values. Learn to avoid these pitfalls. Listen Now
Read More »
Speaker: Todd Nettleton If we believe American Christians could face persecution in the coming years, how are we preparing ourselves? Here are practical ways with examples from brothers and sisters who have already victoriously endured persecution that help prepare us to stand faithfully for Christ, no matter the cost. Listen Now
Read More »
Speaker: Linda Kane You are the expert on your child! Home is the best place to homeschool your precious child with special needs. You can do it! Linda will teach specific, targeted activities for improving their sensory, processing, visual systems and for increasing overall function and ability. Linda will give help with behavior and social […]
Read More »
Speaker: Patricia Wesolowski How can a parent be sure their students are prepared for life after high school? When do you begin preparing and what all do you need to do in order to be sure your students are prepared for college? With intention and well-planning, it is not difficult to homeschool your high school […]
Read More »
Speaker: Vicki Bentley As a busy mom, do you sometimes struggle with lesson planning, keeping the house somewhat presentable, teaching, keeping up with the laundry, AND getting dinner on the table the same day you homeschool? Come hear practical tips and encouragement from a fellow homeschool mom of many. Your husband and children will thank […]
Read More »
Speaker: Sherri Seligson One big parenting challenge we face involves fostering relationships between our children. We want them to be close, but those dreams can be hard to imagine amidst the continuous assertions of "Not me. HE did it! In this workshop, Sherri shares 6 key ways she used (some accidentally) to navigate sibling relationships […]
Read More »
Speaker: Davy Liu We believe that children's entertainment, in all forms, plays a powerful role in shaping the beliefs of our vulnerable youth. Kendu Kids strives to provide parents with inspiring creative contents for their children. Davy Liu, founder of Kendu Kids and former Disney animator on The Lion King, Beauty and the Beast, Aladdin, […]
Read More »
Speaker: Kathy Koch All children have eight intelligences that can be awakened, strengthened, and used when learning anything. Each intelligence will be explained so you can determine which ones are strengths for your children and how to teach with them. You'll also learn how children might be getting into trouble through their greatest strengths and […]
Read More »
Speaker: Kim Sorgius From rolling eyes to slamming doors, sometimes a kid's attitude is simply frustrating! If you're at your wit's end or just looking for practical ways to get to the HEART of the matter, this session is for you. As Proverbs 4 says, your attitude determines your life's path. Let's help our kids […]
Read More »