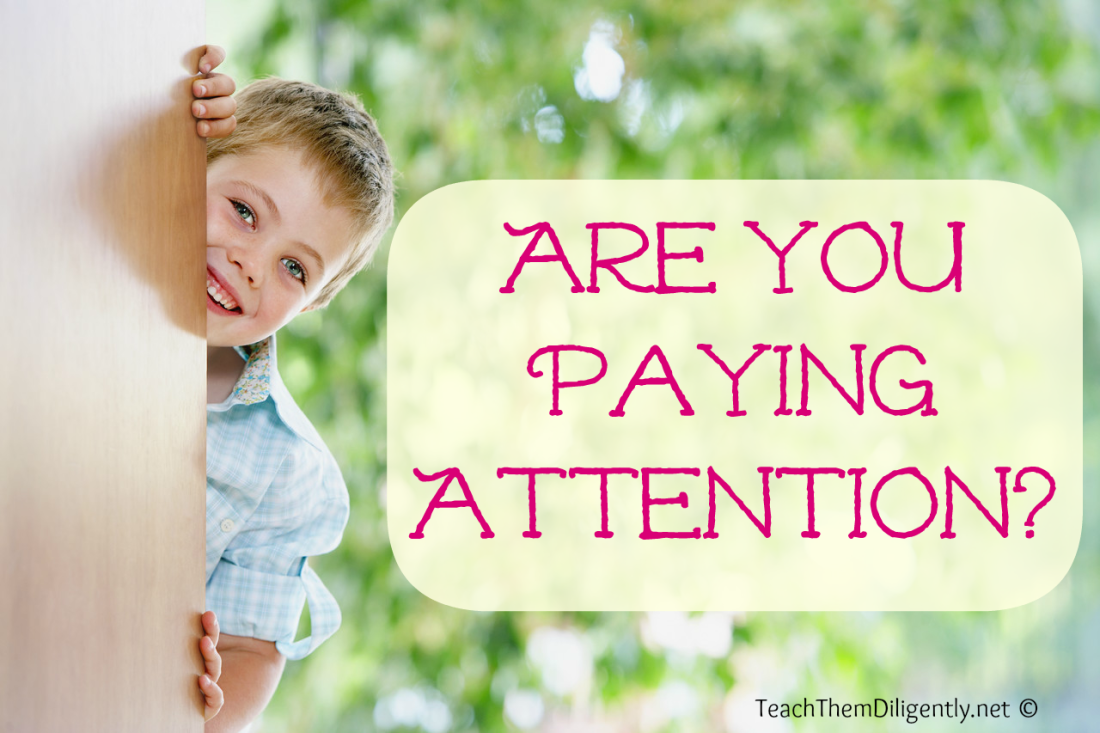 Being a Mama of two young girls (7yo and 2yo) life can be chaotic to say the least. My girls are creative, energetic, out going, loving girls – and I am blessed daily that God has given them to me. I love all of these attributes God has given each of my girls. But sometimes, as a work-at-home homeschooling Mama, these same blessings can make this Mama feel crazy!
Some days their energy is just way more than I can even attempt to keep up with. Okay, who am I kidding? Most days that's true – I'm a bit older than them ya know. They're creativity and imagination is definitely something I encourage in each of them. But some times this wonderful imagination makes my house look like a disaster (and this Mama really likes order).
Clean up time can come with some major disputes in our home. They are very clever and will try to sidetrack me with other things and then just go straight for the "not right now" line. After repeating myself several times (which I really don't like to do) I eventually end up saying…
Are You Paying Attention to Me?
How many times have you asked your children this very question? Too many to count I'm sure. I always seem to question whether or not they can hear me but also if they are understanding what I'm saying. But one day it hit me.
Am I Paying Attention to My Children?
When your kiddos are in their defiant mode and you feel yourself getting upset that they aren't paying attention to you. That they aren't obeying you. Stop and think about you – are you paying attention to them? Creative time or play time is always going to be a messy business. But the clean up time doesn't need to be a fight. Nor does it need to be the end of their imagination. Why not teach them to be creative in their cleaning?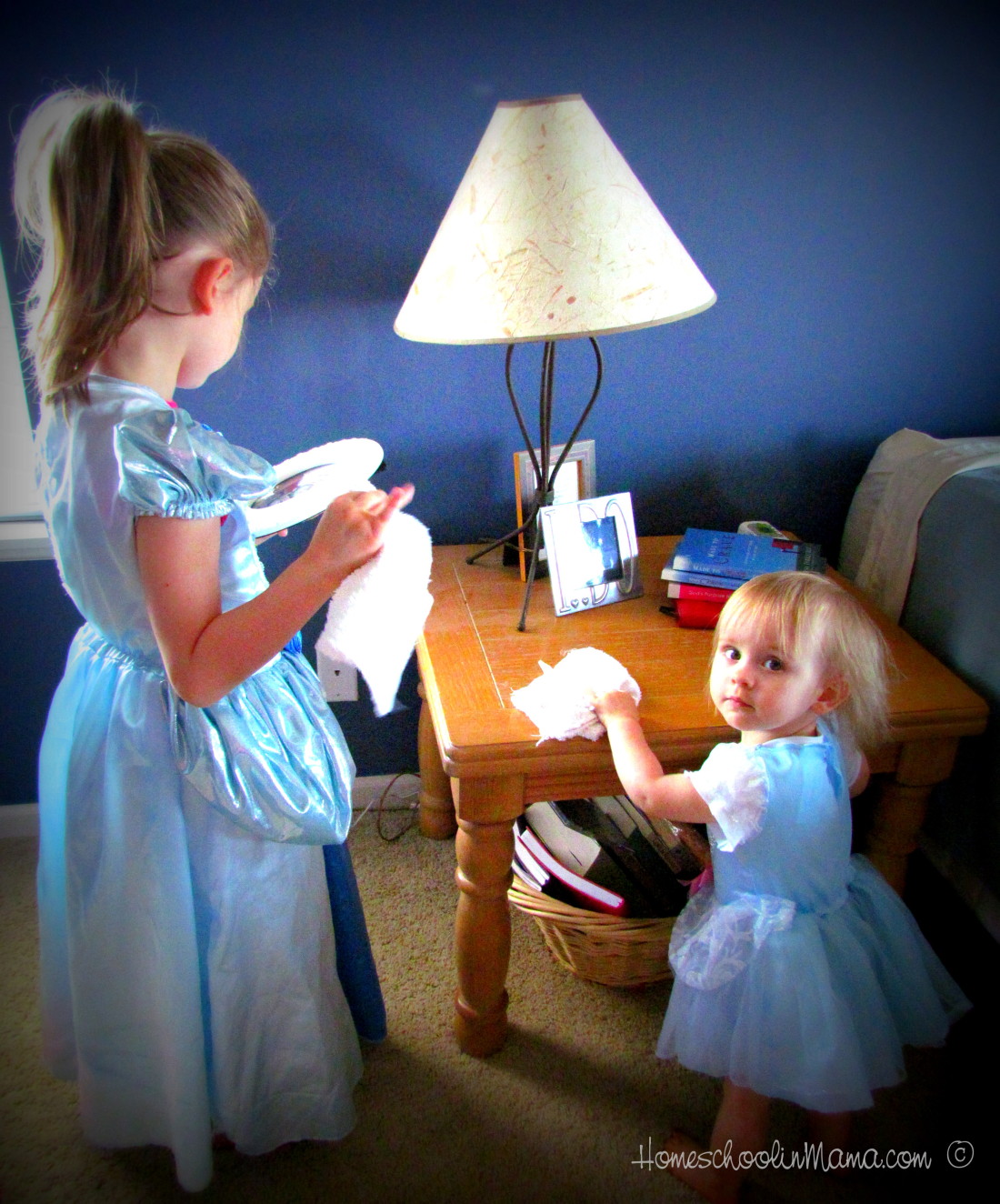 Ask them to choose who they want to be while cleaning!
My girls have fallen in love with playing Cinderella when its cleaning time (costumes and all of course). Oh they play it up too. I'm the evil step mother making them clean and "But all I want to do is go to the Ball!" pleads here and there. It's such a hoot! Would you believe that since I started "Character Cleaning Time" they are asking me to do even more cleaning? You heard me right! They are asking me to dust, vacuum and even mop floors! Oh, and folding laundry is usually the time my oldest (Roo) starts pretending she is a work-at-home homeschooling mama and talks about all she needs to get done each and every day and "I just wish my kids didn't get so dirty and my laundry would slow down!" Now the most difficult part of our cleaning time is not laughing hysterically at them!
As parents our job is to equip our children with the Love of Christ, the Truth of the Bible and a Spirit to Work and Help Others. Why not help them do all of this with a joyful heart? By showing them that cleaning – something most of us hate to do – can be and should be a fun time in our day. If you can make cleaning your bathroom fun – your kiddos are going to truly be able to see blessing in everything in life! Truly!
If you can get excited about cleaning and laundry, don't you think you could find a hidden blessing in most anything then?
Meg is a stay at home, Homeschoolin Mama and she wouldn't have it any other way! She has been married to her best
friend (Big Daddy) for 17 years and together they have two beautiful little girls – Roo (7yo) and Boo (2yo). She loves
sharing about all of the blessings God continually grants her and her family on her blog: Homeschoolin Mama.com She's also a bit of a Social
Media Junkie so you can also track her down at: Facebook, Twitter, Google+, Pinterest and Instagram!