We've discussed goals for your homeschool & lining them up with Scripture, but how do you determine which goals your family should have?
You want home discipleship.
You want Christian education.
You have a view of what an educated person is.
Now you need to figure out specifically what the goals are for your family's homeschool
Step #1: Prayer
Number one, you need to pray.
You need to fall on your knees before Jesus Christ and pray to Him. Read your Bible to see what Scripture is telling you about your family's goals in homeschooling. Ask the Lord what your education philosophy should be.
Step #2: Spouse's Input
Next, discuss your thoughts with your spouse. See what he has to say.
Several times, Steve and I had a date night before a new school year.  On the date, I would bring a list of ideas and concerns for the upcoming school year. We were away from our home, without "everyday" distractions. We had time to talk about each of our kids and the direction they were headed.
You might be thinking this would be a good time to coerce your husband into teaching some of the homeschool subject.  Let me share our story.
Did Steve teach our kids in homeschooling?
No, he was making money so I could stay home & homeschool our kids.  He did not formally teach our kids in our homeschool.  Having said that, he led our family devotions each morning at breakfast. He taught our kids many real life skills. He developed godly character in our kids as he raised them.  But, he didn't teach reading, writing or arithmetic.
Even though he wasn't there in the day-to-day aspect, I could bounce ideas off him, getting his input where we were struggling.
Single Homeschool Moms
If you're a single mom, look around to see if there are older women in your life. Take one of them out for coffee and get their feedback.  If there is an older woman that homeschooled, that would be ideal .
If not, I'm sure there are older women in your church that would be honored to listen and give advice.
If you can't find an older woman, email me. Let's set up a phone call. I would be happy to listen about what you're doing. Together we can see if it lines up with Scripture and God's leading.
 Step #3: Research
Read books and magazines. To overcome a poor education you received, spend time over the next few years learning about the best way to homeschool.
Just be careful you don't spend hours on end researching. It's so easy to get caught up reading books, magazines and websites that you never narrow down what God is calling you to do.
Hopefully this series will help you to write your own goals and your own education philosophy.  Then choose the best approach of homeschooling for you, for your family, for your kids, for this coming year.
Click here to get your free printable to help you plan your homeschool year.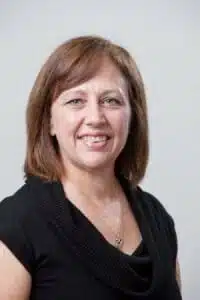 Kerry Beck homeschooled all three of her children for 10 years. She is now an empty-nester that encourages homeschool moms online and at live workshops. She wants to give you a free ebook: Everything You Wanted to Know About Homeschooling that you can grab by clicking here. She also has a free Lucky Charms Graph & St. Patrick's Day Activity Guide for you.